PSO & ChoralArt: Jenkins The Armed Man and Bernstein Celebration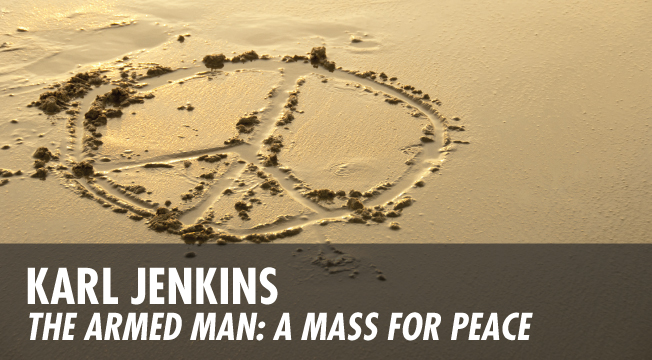 Sunday, October 22, 2017, 2:30 PM
Portland Symphony Orchestra and ChoralArt Masterworks
Robert Moody, conductor
Stephanie Foley Davis, mezzo-soprano
ChoralArt Masterworks
Bates Book of Matthew
Bernstein Symphony No. 1 "Jeremiah"
Jenkins The Armed Man
Director's Notes, Robert Russell: Our season begins as guests of the Portland Symphony Orchestra and Karl Jenkins' monumental and poignant The Armed Man: A Mass for Peace. The work explores three themes: War is great! War is terrible! Isn't peace a better alternative? Some of you will remember our performance several years ago in collaboration with Portland Ballet. We invite you to hear this stirring work with the full resources of the PSO.
Location
Merrill Auditorium - 20 Myrtle St, Portland, ME 04101
Additional Ticket Information
Tickets via PortTIX: 207-842-0800 | www.porttix.com | 20 Myrtle St, Portland, ME: M-S (Summer M-F) 12-6pm
Join the artists for the Concert Conversation an hour and 15 minutes prior to the concert.
Stay for a PostConcert Q&A with the artists on stage.
This concert can be heard on Maine Public (MPBN) radio. Wednesday, November 8. 2017.
The following is brought to you by the Portland Symphony Orchestra:
In the Online Insight video below, Maestro Robert Moody tells us about one of America's greatest conductors and modern composers; also who Robert Moody commissioned to arrange the Book of Matthew for orchestra (hint: it's the most-performed composer of his generation); and shares more behind the scenes look into the music and planning of this PSO Classical Sunday concert.