ChoralArt aspires to an artistic standard of excellence in performance. An audition is the first step. All singers are admitted to ChoralArt via audition, and all singers are asked biennially to re-audition to maintain their standing. Information about upcoming auditions is announced well in advance, and singers register with the Manager for the audition. New singers to the area are encouraged to contact ChoralArt at any time. We will record your interest and notify you about the next upcoming audition. Please contact the manager, Gail Knowles, at manager@choralart.org for further information.
Follow links for complete details:
ChoralArt Masterworks Audition
80-110 voices that perform primarily symphonic works, often as guests of the Portland Symphony Orchestra.
50 voices that sings Christmas at the Cathedral and often a second concert in the Spring. Singers comprise the core of the Masterworks Chorus.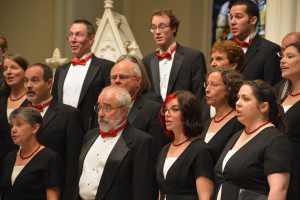 Save