J.S. Bach's St. Matthew Passion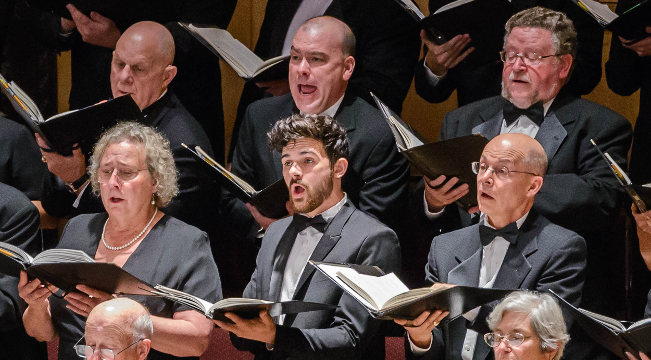 Sunday, April 10, 2022, 2:30pm
Tuesday, April 12, 2022, 7:30pm
J.S. BACH: St. Matthew Passion
Portland Symphony Orchestra with ChoralArt Singers
Eckart Preu, music director
Nola Richardson, soprano
Teresa Buchholz, mezzo-soprano
Gene Stenger, tenor
Kevin Deas, bass-baritone
USM Chamber Singers

J.S. Bach's "Passion According to St. Matthew" needs no introduction as the most magnificent musical response to the question of suffering ever composed. The USM Chamber Singers join ChoralArt in our long-awaited first performance with Maestro Eckart Preu and the Portland Symphony Orchestra.

Location
Merrill Auditorium - 20 Myrtle St, Portland, ME 04101
Additional Ticket Information
Tickets via PortTIX: 207-842-0800 | www.porttix.com | 20 Myrtle St, Portland, ME: Mon-Fri 11am-3pm
This concert will be available in-person and online.
Please note, this performance will be filmed for digital release on PSO TV. 
In order to ensure the health and safety of our community during the COVID-19 pandemic, dates, programs, offerings, and safety protocols may be subject to change. See PSO.org for current COVID-19 guidance for this performance.