A ChoralArt Christmas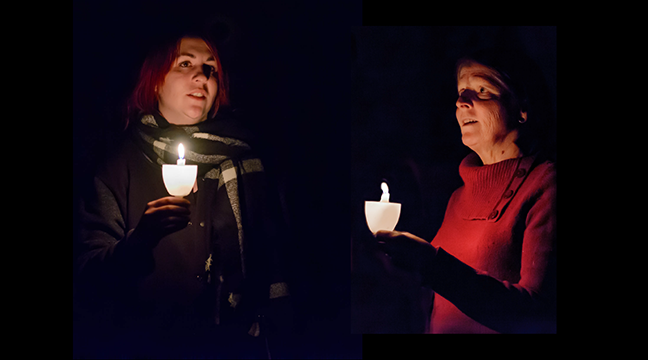 Saturday, December 7, 2019 Noon (Preview) and 7:30 pm
Sunday, December 8, 2019 2:30 pm and 7:30 pm
Featuring:
ChoralArt Singers
Portland Brass Quintet
A ChoralArt Christmas begins our dynamic season of traditional and unusual choral offerings. This concert continues our 31-year tradition of Christmas at the Cathedral, except that we will perform this year at Woodfords Congregational Church. The Cathedral of the Immaculate Conception has a major event on December 8, and we are asked, for this year only, to relocate. Woodfords Church has great parking and is a landmark in the Woodfords Corner neighborhood of Portland. We have an exciting program that will feature two excerpts from André Thomas' exuberant gospel-inspired "Mass: A Celebration of Love and Joy" and two of my favorite carol arrangements from Robert Scandrett: "Mary Had a Baby" and "Rise Up, Shepherd, and Follow." Travis Ramsey has graced ChoralArt with a festive setting of "Magnificat" for brass quintet and timpani, which we will premiere during this series of concerts. Our long-time guests, the Portland Brass Quintet, will dignify our program with their special arrangements of familiar tunes and will accompany the ChoralArt Singers in several other selections. It is a program not to be missed in the very special acoustics of Woodfords Congregational Church. Hope to see you there.
Location
Woodfords Congregational Church - 202 Woodford St, Portland, ME 04103
Additional Ticket Information
Adult
In Advance: Premium $37 / Regular $25
At Door, if available: Premium $42 / Regular $30
Student
In Advance: Premium $15 / Regular $10
At Door, if available: Premium $20 / Regular $15
Kids 12 & Under: Free (Ticket reservation required)
Dec. 7, Noon Dress Rehearsal tickets (general seating): Adult $15, Student $5, Kids 12 and Under Free.
Premium seating is the first 10 pews of the Sanctuary. Regular seating is pew 11 to the back and includes the balcony.
**A $2 fee per ticket is applied to advance ticket purchases at checkout, online and phone – we do this as a nonprofit to offset our fees to the ticketing platform. Advance ticketing sales end 8 hours prior to performance, after that, tickets may be purchased for the "at door" rates, when available.