Maurice Duruflé Requiem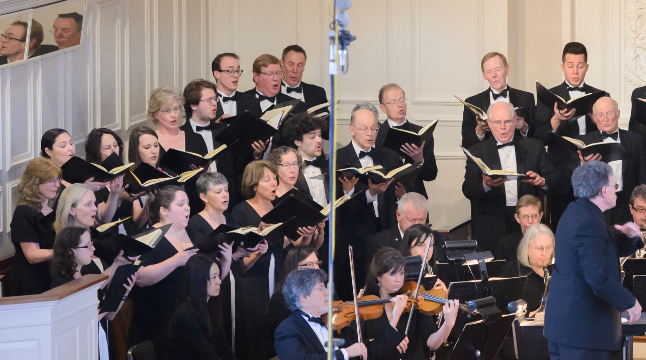 Sunday, March 31, 2019, 2:30pm
Maurice Duruflé Requiem
Benjamin Britten Festival Te Deum & Rejoice in the Lamb
Featuring:
ChoralArt Singers
Randall Mullin, organist
Christy Comeau-Pierce, mezzo-soprano
Ben Noyes, cellist
Director's Notes, Robert Russell: Many choral aficionados give Maurice Duruflé's "Requiem" pride of place on a Top 10 List. Deeply refreshing Gregorian melodies receive Duruflé's special harmonic treatment in a work that ChoralArt has not sung in more than a decade. Two of my favorite Britten works join the "Requiem" on the program: the expansive "Festival Te Deum" and the deeply intriguing "Rejoice in the Lamb" on a text by Christopher Smart. Organist Randall Mullin brings his special touch to the magnificent instrument at St. Luke's Cathedral.
Location
Cathedral Church of St. Luke - 143 State St, Portland, ME 04101
Additional Ticket Information
Adult Tickets
In Advance*: Premium $30 / Regular $25
At Door, if available: Premium $35 / Regular $30
Student Tickets
In Advance*: Premium $15/ Regular $10
At Door, if available: Premium $20 / Regular $15
Kids 12 & Under: Free
Premium seating is the first 10 pews in the center of the Sanctuary.
*A $2 fee per ticket is applied to online and phone ticket purchases at checkout – we do this as a nonprofit to offset our fees to the ticketing platform. Advance ticketing sales end 8 hours prior to performance, after that, tickets may be purchased for the "at door" rates, when available.
Box Office Hours (orders by phone): Monday-Friday 9am-5pm, fee applies to all online/phone orders. Box office is closed on all federal holidays.