SpringSong: A Joyous Celebration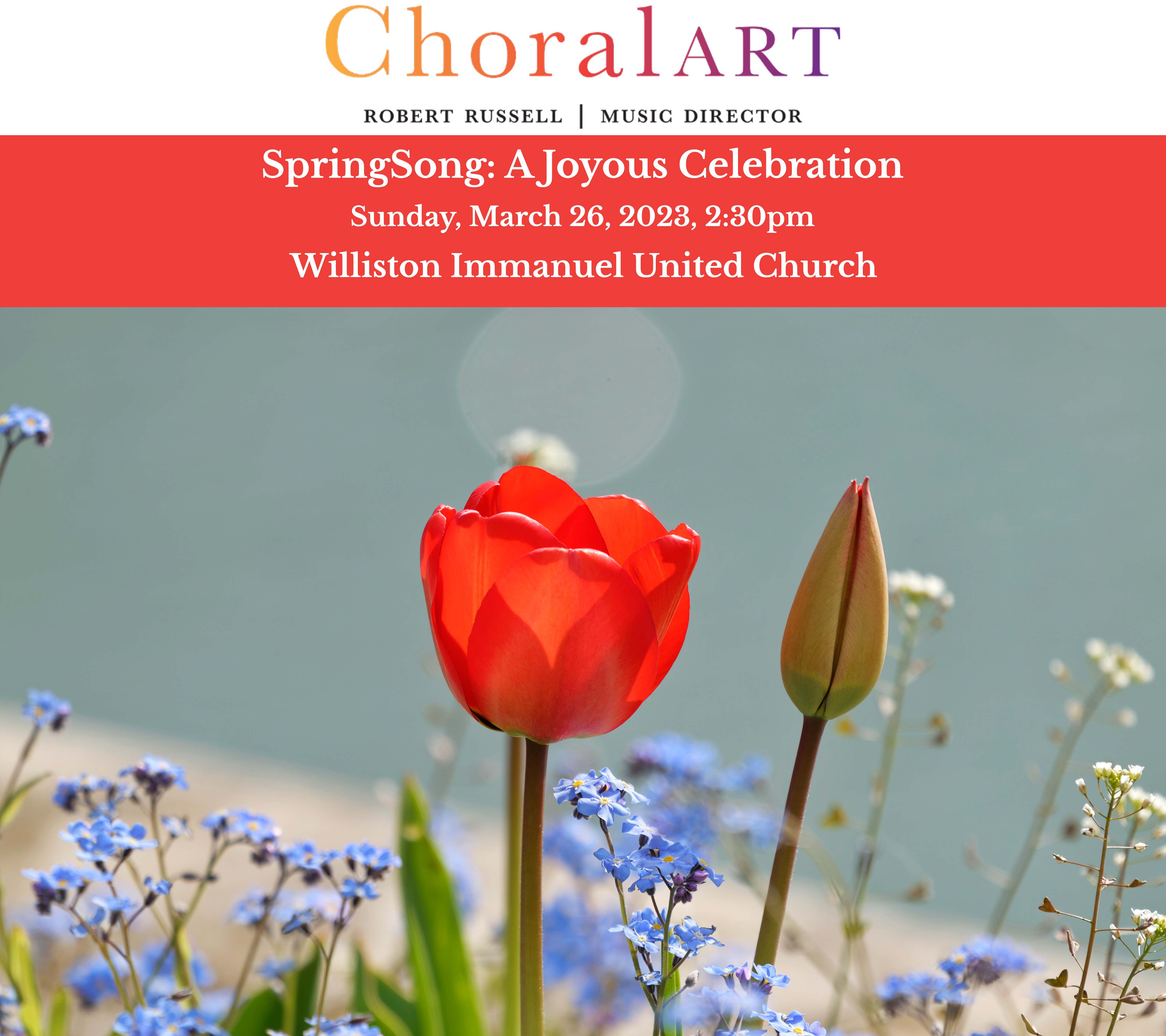 Sunday, March 26, 2023, 2:30pm
ChoralArt Camerata
Portland Piano Trio
Last March the ChoralArt Camerata welcomed the Portland Piano Trio in a warmly received program of music by Gabriel Fauré. We are delighted once again to share the stage in a program inspired by Kenji Bunch's "Swing Shift, for Piano Trio." Celebratory music from Nicholas Omiccioli, Francesco Durante, Benjamin Britten, and Claude Debussy complement "Swing Shift" in a joyous afternoon of jubilant song.
Location
Williston Immanuel United Church, 156 High St, Portland, ME 04101
Additional Ticket Information
If you have questions, please contact ChoralArt at (207) 828-0043 or email info@choralart.org.