To Sing Again: In Praise of Music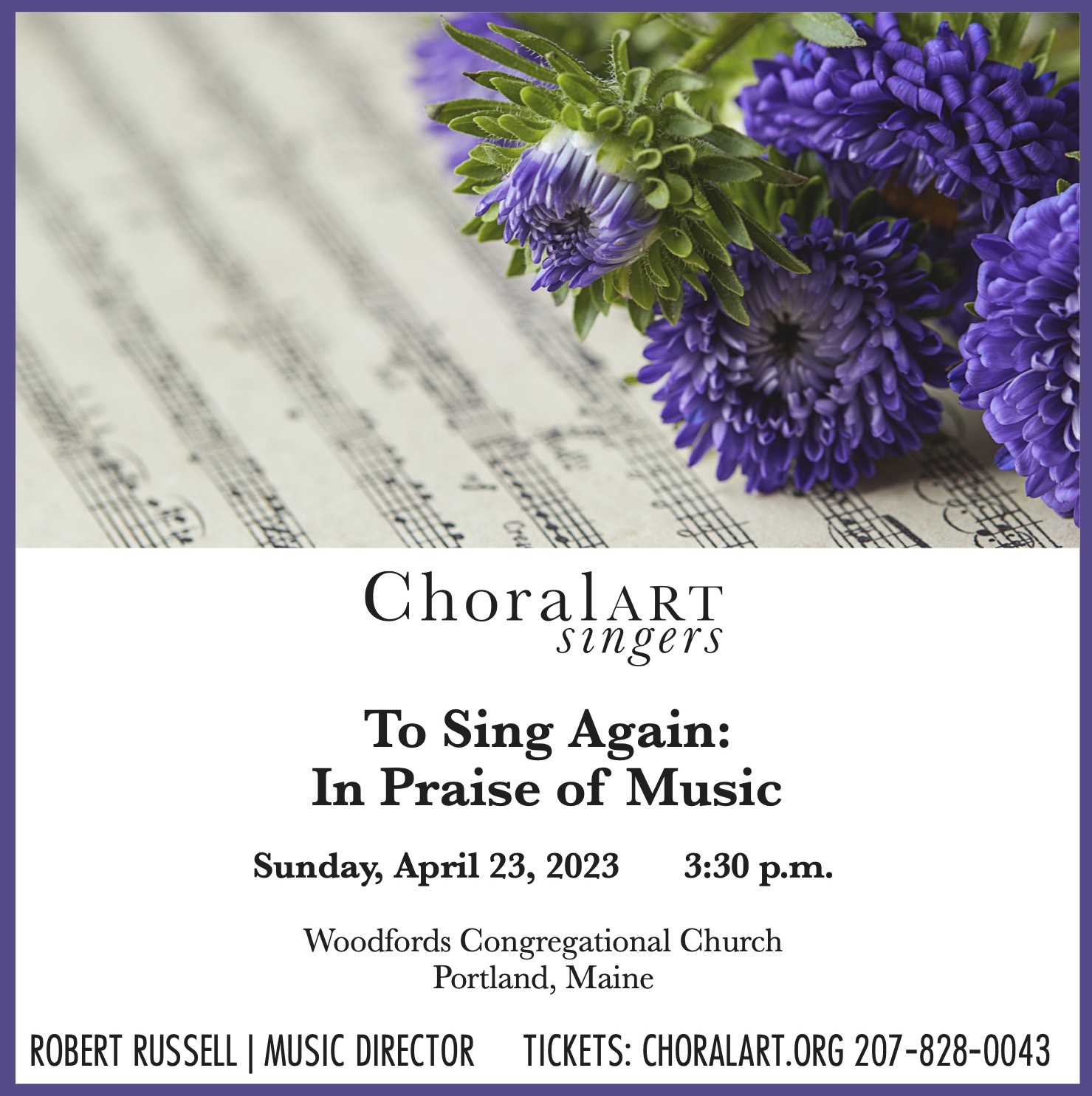 Sunday, April 23rd, 2023, 3:30 p.m.
3:00 P.M. Pre-concert talk by Music Director Robert Russell

ChoralArt Singers
The pandemic prompted a major change in the way we went about our regular routines of singing: masks in rehearsal and performance, vaccination assurances, physical distancing among singers as well as patrons, shorter rehearsals, and performances without intermission. For much of the past year we performed songs that looked inward, affirming the faith that one day we would sing again.  We end our 51st season in praise of the art that inspires our continued dedication and allegiance in a program that features Handel's exultant Coronation Anthem No. 1, Dello Joio's To Saint Cecilia (accompanied by a brass decet, yes, that's 10 brass players), Vaughan Williams's justly celebrated Serenade to Music, and "When the Nightingale Sings" by Travis Ramsey, based on a text from 1310 and accompanied by flute and piano.
3:00 P.M. Pre-concert talk by Music Director Robert Russell
Insights into John Dryden's poem, A Song for St. Cecilia's Day
Location
Woodfords Congregational Church, 202 Woodford St, Portland, ME 04103
Additional Ticket Information
If you have questions, please contact ChoralArt at (207) 828-0043 or email info@choralart.org.