PSO and ChoralArt: Verdi Requiem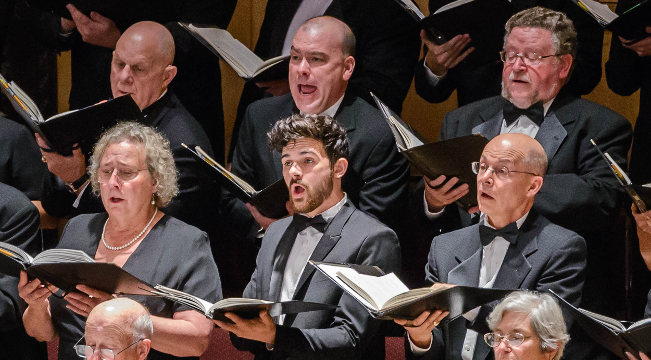 Sunday, May 3, 2020, 2:30pm
Tuesday, May 5, 2020, 7:30pm
REBEL: Le Chaos from Les Élémens
ALBINONI / GIAZOTTO: Adagio in G Minor
VERDI: Requiem
Portland Symphony Orchestra with ChoralArt Masterworks
Eckart Preu, conductor
Elizabeth Caballero, soprano
Leann Sandel-Pantale, mezzo-soprano
Raul Melo, tenor
Mark Walters, bass
Location
Merrill Auditorium - 20 Myrtle St, Portland, ME 04101
Additional Ticket Information
Ticket via PortTIX: 207-842-0800 | www.porttix.com | 20 Myrtle St, Portland, ME: M-Sat 12-6pm
Join Music Director Eckart Preu for the Concert Conversation 1 hour and 15 minutes prior to the concert. It is free to all ticket holders and held onstage at Merrill Auditorium. The discussion will focus on works by Rebel, Albinoni / Giazotto, and Verdi.
Stay for a PostConcert Q&A with the artists on stage.
This concert can be heard on Maine Public (MPBN) radio on Wednesday, May 20, 2020.