PSO and ChoralArt: Rachmaninoff The Bells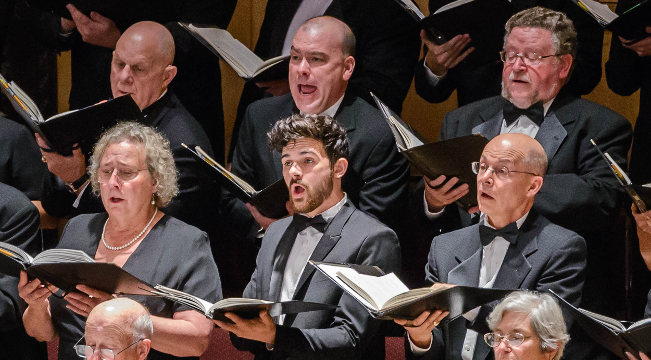 Sunday, May 12, 2019, 2:30pm
Monday, May 13, 2019, 7:30pm
Beethoven Piano Concerto No. 2
Rachmaninoff The Bells
Korsakov Capriccio espagnol
Featuring:
Portland Symphony Orchestra and ChoralArt Masterworks
Jeffrey Kahane, conductor
Inna Dukach, soprano
Craig Irvin, baritone
ChoralArt Masterworks Chorus
Director's Notes, Robert Russell: Composed on a poem of the same name by Edgar Allen Poe, Rachmaninoff's "The Bells" was identified by the composer, along with his "All-Night Vigil," as his two favorite compositions. Translated into Russian by Donstantin Balmont, many consider "The Bells" to be his secular masterpiece. ChoralArt is pleased to join the Portland Symphony Orchestra for this extraordinary work, not performed in Portland for at least 40 years.
Location
Merrill Auditorium - 20 Myrtle St, Portland, ME 04101
Additional Ticket Information
Ticket via PortTIX: 207-842-0800 | www.porttix.com | 20 Myrtle St, Portland, ME: M-S (Summer M-F) 12-6pm
Stay for a PostConcert Q&A with the artists on stage.
This concert can be heard on Maine Public (MPBN) radio on Wednesday, TBD.