SpringSong | Songs of the Lights: A Salute to Canada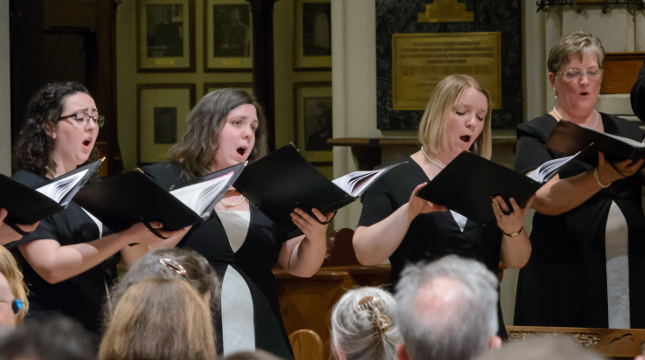 Sunday, April 14, 2019, 4:00 pm
Featuring:
ChoralArt Camerata
Anastasia Antonacos, pianist
Director's Notes, Robert Russell: The ChoralArt Camerata presents Songs of the Lights: A Salute to Canada. The Canadian choral tradition came alive to me 30 years ago in performances by The Elmer Iseler Singers at a national convention of the American Choral Directors Association and, subsequently, in two visits of the Iseler Singers to Portland, memorable for the level of choral artistry that Mr. Iseler brought to ChoralArt and to the USM choral ensembles. Camerata showcases the glorious "Magnificat" and the ravishing "Ave verum corpus" of Imant Raminsh and concludes the program with delightful folksong settings of Stephan Chatman and Donald Patriquin.
Location
Williston-Immanuel United Church - 156 High St, Portland, ME 04101
Additional Ticket Information
Adult
In Advance: $20
At Door: $25
Student
In Advance: $10
At Door: $15
Kids 12 & Under: Free
Seating is General Admission.
*A $2 fee per ticket is applied to advance ticket purchases at checkout – we do this as a nonprofit to offset our fees to the ticketing platform. Advance ticketing sales end 8 hours prior to performance, after that, tickets may be purchased for the "at door" rates, when available.
Box Office Hours (orders by phone): Monday-Friday 9am-5pm, fee applies to all online/phone orders. Box office is closed on all federal holidays.