ABOUT THE CONTEST
ChoralArt honors the carol tradition with a New England Carol Contest. During the holiday season ChoralArt will premiere, at our Epiphany Concert, a brand new carol written by a composer with a New England connection.
Composers must reside in, have been born in, or currently study in residence at a college, university, or conservatory in one of the six new England states (Connecticut, Maine, Massachusetts, New Hampshire, Rhode Island, Vermont). One winner will receive a $750 cash prize, with up to $250 travel expense to attend the premiere performance.
2017 GUIDELINES
• carol may be either a cappella or with organ accompaniment, SATB, divisi up to SSATB
• duration 3 minutes
• English text
Complete 2017 Guidelines and Application Form
Deadline August 15, 2017 6 p.m. EDT
Please contact info@choralart.org with any questions.
3rd Annual New England Carol Contest Winner: Hilary Purrington
Her winning piece, Ring Out, Wild Bells, debuted at our "An Epiphany Celebration" concert on Sunday, January 8, 2017.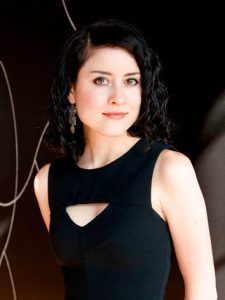 Hilary Purrington is a New England-based composer of contemporary classical
music. Her work has received recognition from the American Society of
Composers, Authors and Publishers (ASCAP), the National Federation of Music
Clubs (NFMC), the Massachusetts Music Educators' Association (MMEA),
Houston Grand Opera's Home and Place, and Voices of Change/Dallas
Symphony Orchestra, among others.
In the summer of 2012, Purrington received funding through a Wagoner Foreign
Study Grant to study Music Composition and German Language at the Freie
Universität Berlin, and in the summer of 2013, she participated as a Fellow at the
Norfolk Chamber Music Festival's New Music Workshop. Most recently, her
music was featured on the 2016 NY Phil Biennial's New Music New Haven
concert. Purrington's music has been performed by many distinguished
ensembles, including the American Modern Ensemble, Voices of Change, the
NOVUS Trombone Quartet, and the Musical Chairs Chamber Ensemble. Recent
projects include commissions from the Chicago Harp Quartet and the Melodia
Women's Choir of NYC.
Purrington holds degrees from The Juilliard School and the Shepherd School of
Music at Rice University. She is currently pursuing a Master of Musical Arts at
the Yale School of Music.
This year's New England Carol Contest Sponsor
Dana F. Graichen, M.D.
Associated Eyecare
Kennebunk, ME