Brahms Requiem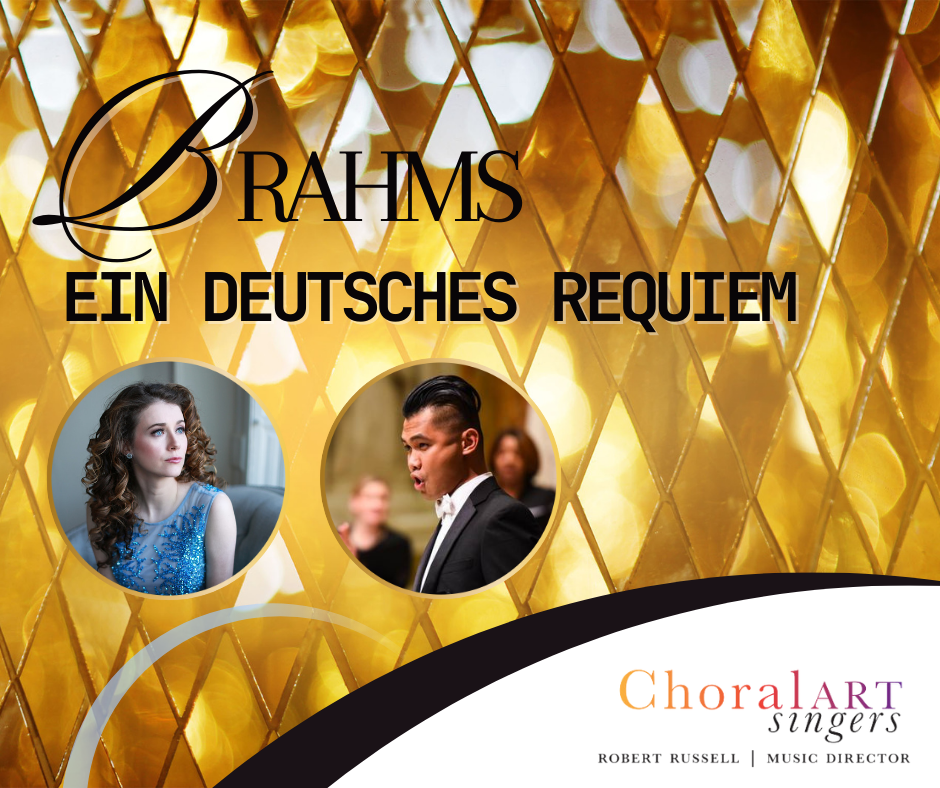 Saturday, March 23, 2024 - 3:30pm (Preview/Dress Rehearsal)
Sunday, March 24, 2024 - 2:30pm


ChoralArt Singers
Any lover of choral music knows the Brahms Requiem, celebrated since its inception as one of the sublime expressions of human grief and the comfort that scripture offers to the living. Brahms called it a German requiem but suggested that indeed it might be better called a human requiem. Most frequently performed with orchestra, we take our cue in this performance from musicologist Julius Herford who described the work as a succession of accompanied motets. Brahms himself made a four-hand piano version, and with pianists Kellie Moody and Annie Antonacos – and distinguished guests Nola Richardson, soprano, and Enrico Lagasca, bass-baritone – we offer in the warm setting of Woodfords Congregational Church a more intimate experience of one of the greatest choral works of all time.
Location
Woodfords Congregational Church, 202 Woodford St, Portland, ME 04103
Additional Ticket Information
If you have questions, please contact ChoralArt at (207) 828-0043 or email info@choralart.org.